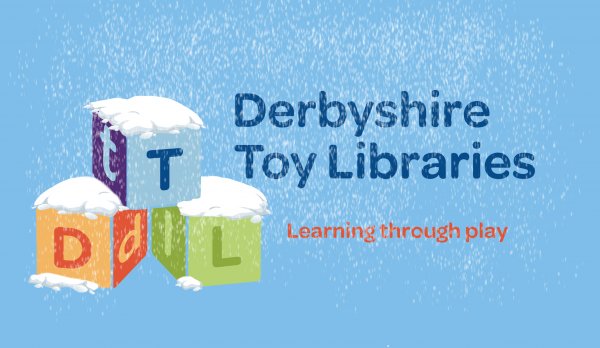 Welcome to our Winter newsletter!

At the time of writing there are only 28 days until Christmas! *internal panic* So, we thought we'd give you a quick round up of the things we have going on in the lead-up to Christmas, in addition to updating you all on our news from Autumn.
Christmas
Firstly, a date for your diaries, our last Click and Collect Session is Wednesday 23rd December. We are already getting busy with festive bookings so get in touch now to make sure you get a slot. We are also offering Gift Vouchers this Christmas for up to any value. The vouchers are a gift that keep on giving as they can be used for oodles of Toy Hires throughout the entire year. In fact, the average parent spends upwards of £67 per child, with more than a quarter spending more than £100 per child. This would equate to over 60 Toy Hires (over a year's worth of toys) with the added bonus that your child wont loose interest by boxing day as you can change toy on a regular basis. Plus, less landfill! By hiring from a Toy Library, a toy doesn't have to be for life, it can be just for Christmas…. or Boxing Day…. or the second Monday in January.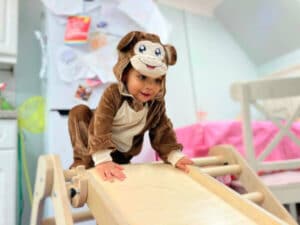 Lockdown Birthday Packs
Our Lockdown Birthday Packages have been very popular over both the first and second lockdown. We can personalise each pack to suit the Childs needs and interests. Lots of our families have been setting up the packs at night creating a BIG surprise for our little members!
"We hired the party package for my little ladies First Birthday. Her face on the morning of her birthday when she saw it all was hilarious. A really great idea, can't wait to hire it all again when her friends can come over to play!"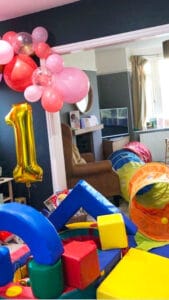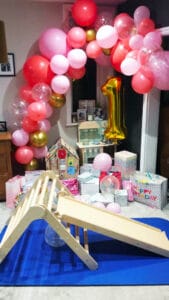 Toy Sales
Have you been keeping up with our Virtual Toy Sales? Following on from the success of Our August Bank Holiday Virtual Pre-loved /Donated sale we decided to hold regular virtual sales to allow us to streamline our stock, fundraise for new and requested toys, as well as re-home some preloved goodies- helping out the environment to. After hosting a couple of sales as events on our our Toy Library Selling and Fundraising Facebook page be a DTL only posting sale group. This is so we can make it easier for everyone to buy and view our surplus and donated toys and resources, instead of running numerous events.
Our last sale from the 19th-21st of November saw our Toy Library Stock Controller Lyndsey Posting Toys at regular intervals with members able to comment on photos of toys they were interested in to buy with payment via bacs. Easy-Peasy! Our next big sale will not be until the new year- but keep an eye on the selling page for a sneaky Christmas bargain, as we will be adding the toys to the group frequently.
Which toys would you like DTL to buy next? Get in touch via Facebook or Instagram to help us build our Wishlist.
Funding & Fundraising News
We are very grateful to have received £1000 from 5 Ways to Health Amber Valley Council for Volunteers and Public Health to develop our Purposeful Play Packs (working title). The new Purposeful Play Packs project, headed up by trustee Beth, is aimed to support the parents and families of babies 0-1 year of age. This project offers an affordable way of providing a variety of toys and resources that are suitable for their child at each stage of development. There will be four packs available, each suitable for ages 0-3 months, 3-6 months, 6-9 months, and 9-12 months. we envisage each pack costs £8 -£10 a month to loan, and parents can exchange one pack for the next as their baby grows and develops over the course of their first year.
Each pack will include toys, resources and information for the parents/carers that is designed with their babies current age and stage of development in mind, and with the intention of supporting parents in making the most of the first year of their lives. Everything contained within these packs will have been chosen to help parents connect with and support their babies, as well as give them the confidence and knowledge to feel supported at this time.
Along with the Purposeful Play Packs, a private Facebook group will be created that parents/carers will be invited to join with their first pack. This group will seek to provide a safe and supportive place for parents/carers of similar aged-children to connect and form relationships, as well as a place for us to provide relevant information and signpost to other areas or services that may be of use. Stay tuned for updates on the launch in the New Year- and if you are interested in being involved in our pilot scheme get in touch! If you take part in the pilot scheme you will also receive a discounted hire fee.
Register Interest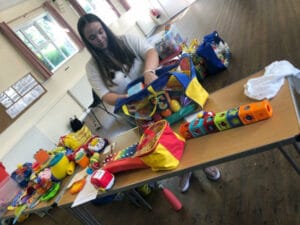 Beth building our purposeful play packs.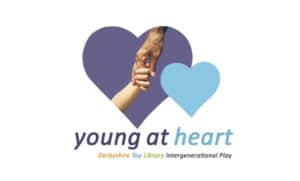 Young at Heart
It has been an eventful time with Young at Heart as we have been working hard on utilising technology to allow us to run LIVE sessions and engage with our Young at Heart Friends whilst keeping safe. With the help of funding from Amber Valley 5 Ways to Help we introduced Hannah to become our Remote Activities Coordinator for Young at Heart. Here's what Hannah had to say about our live zoom sessions:
"What a fantastic couple of weeks it has been here at Young at Heart!
Our LIVE zoom sessions with Spencer Grove and Springwood House have been a great start to reconnecting with one another. It's been so lovely seeing all of our friends and being able to offer some activities that can be accessed remotely.


If you are free Thursday mornings with your child (including those that may be self-isolating), or perhaps you know of somebody who may benefit from our sessions such as grandparents or neighbours, please do come and join us or signpost us to them.


"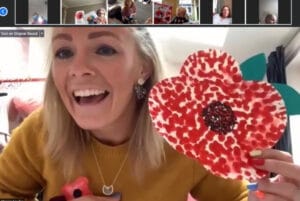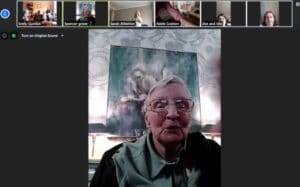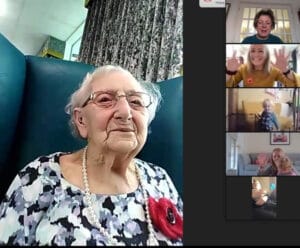 We will be hosting Christmas Zoom Parties with both Spencer Grove (10th December ) and Springwood House (17th December). Follow the respective hyperlinks for the event page and information on how to get involved.
Finally, here's a quick overview of some of the feats we were able to achieve over the past couple of months, all down to your support! At the time of writing we have over 110 Members from all over Derbyshire and Nottingham including: Parents, Carers, Grandparents, Childminders and Preschools. We have loaned over 250 toys since beginning of September through the Click and Collect Scheme with our new toys featured in last Newsletter proving particularly popular! To the extent we now have a reservation system in place for our popular toys and resources limited to 2 weeks due to demand but encourage general hire of month….or as long as required (subject to bookings) in order to give Member's children opportunity to benefit from the culture of toy loan, and chance to develop schemas.
Click and Collect will be back on Wednesday the 6th JANUARY. We will be reviewing our Stay and Play Sessions upon the next restriction announcement.
Thank you to all our members, new and old, for supporting us this year. We wish you a happy and healthy festive period and we will see you all in the New Year!
Love the Toy Library Team