Help us by completing a survey
We'd love to hear your thoughts about our Toy Library and help us shape the future ...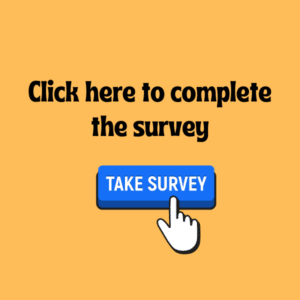 We are currently reviewing our provision to see what works well and what doesn't so we can work towards improving what we do! We really can't do this without feedback from those who use our services and so we developed an anonymous questionnaire, which we are sending out to our members, subscribers and those who follow us on social media. We strongly believe our users are best placed to tell us what they like and what they think we could do better. We will listen to your views and see how we can adapt our provision to ensure we are offering the best service possible.
The questionnaire responses will also provide evidence of consultation with user for a forthcoming grant application, which is due for submission early September. Please complete the form online by clicking here.
"We will definitely hire a party kit again"
We love to get positive feedback like this review we received from a member who had hired our reusable tableware kits.
"We recently had our son's 5th birthday party so hired a reusable tableware kit from the Toy Library. It had everything we needed - plates, bowls, cups and cutlery - and the birthday boy could pick from 4 different colours. It was simple to hire and thankfully could go through the dishwasher afterwards so cleaning up was a doddle! We were glad to be able to do our bit to cut plastic pollution and reduce waste and will definitely hire a party kit again".
Click here to take a look at our Reusable Party Tableware packages
Search Toys
Don't Buy, Hire
Our aim:
Support children's development through the extension of play opportunities
Provide a place for parents and carers to meet
Offer support for parenting and parental involvement in play
Act as a hub within the local community
Provide opportunities for volunteering and learning new skills
The advantages of borrowing:
Borrowing toys means you can keep pace with your child's development and interests without the expense of buying new toys. You can also solve your storage problems!
Borrowing allows you to:
Rent a number of items for a party, wedding, christening or activity day
Try before you buy
Use toys to help your child develop a particular skill
Encourage children to select their own toys and make choices
Have a different selection of toys for your guests when they come to stay