Browse Toys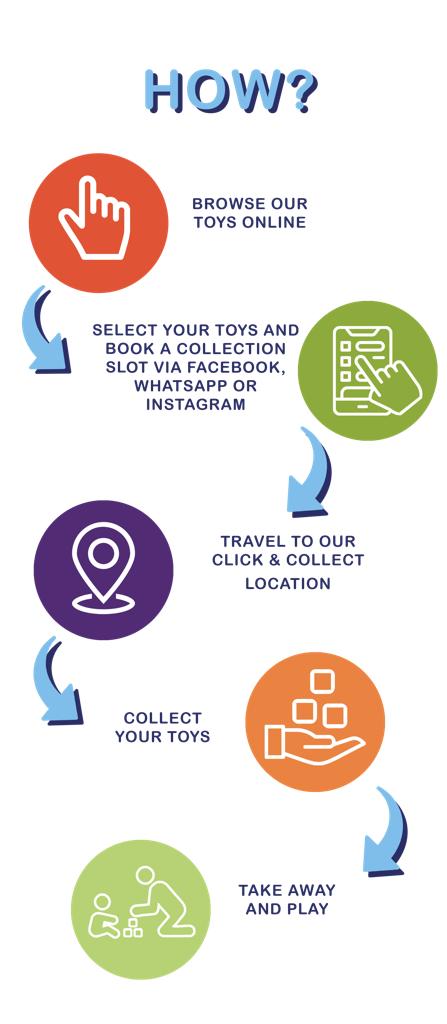 Cleaning Toys
Toys must be returned clean. It helps to stop the spread of germs. Here's a quick guide about how to clean the toys:
If soiled, wash the toy well with hot, soapy water, using a toothbrush to get into the nooks and crannies. Rinse well.
Dry the toy with a clean tea towel.
If your child has been ill please disinfect the toys, but do not soak them in disinfectant as this can remove the colour from some plastics.
Please do not immerse baby rattles in water.
Please do not soak wooden toys. Wash them well with a damp cloth and pat dry.
Wash Duplo well with a toothbrush and hot soapy water. Rinse and leave to drain overnight on a tea towel.
Wash bath toys well and use a little disinfectant.
Outdoor and sandpit toys must be well cleaned as most are used inside as well.
Ride-on toys must be cleaned well. Please do not leave outside overnight, in the rain, or in the hot sun, as their colour will deteriorate very quickly.
Please wash and dry dressing up costumes.
Wipe wooden puzzles, board games and cardboard puzzles with a hot, soapy, damp (not wet) cloth or disinfectant wipes.