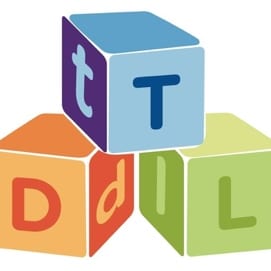 Welcome to our Autumn newsletter!

We haven't done one in a while and much has happened, so buckle-up it's going to be a long one! Rest assured next time we will be back to our regularly scheduled (shorter) programming.
So, first for all our new members who joined over lockdown and those older ones who might not have been told along the way our mission at Derbyshire Toy Libraries over the past 20 Years has been to:
support children's development through the extension of play opportunities
provide a place for parents and carers to meet
offer support for parenting and parental involvement in play
act as a hub within the local community
provide opportunities for volunteering and learning new skills
Unfortunately, the COVID-19 Pandemic has put a stop to all our in-person services, such as Stay and Play, Young at Heart intergenerational play sessions, Party Packages, and our Pop-Up Kids Zone at Belper Goes Green, Pride in Belper and Ripley's Big Day Out.
But, the onset of lockdown was also a catalyst for us starting our NEW Click & Collect Service which has allowed us to reach so many more families across Derbyshire and beyond. We originally started the Click & Collect scheme as a temporary fix on the 20th of March after we received a flurry of enquiries from panicked families and carers who wanted to urgently access toys and resources for their children over lockdown. Six months on Click & Collect is still here and through this service we have been able to provide families from all over Derbyshire, Derby City and Nottingham with access to a wide variety of resources to help keep children of all ages entertained and learning through play during school closures and social restrictions. Since March we have hired out over 600 toys to keep your children entertained.
Since March we have hired out over 600 toys to keep your children entertained
As a result, we are so happy to announce that this Click and Collect scheme is here to stay!
There are so many advantages to hiring toys from Derbyshire Toy Library including;
Being able to try toys out before you buy.
Using toys to help your child develop a particular skill.
Encourage children to select their own toys and make choices.
Having a different selection of toys for when Grandchildren / family members come to stay.
Reduce, reuse and recycle - cutting down on toys going to landfill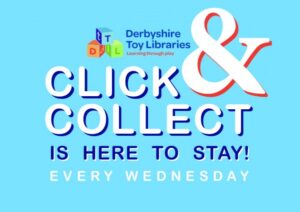 A big thank you to all our members who completed our online questionnaire during lockdown, we received 158 responses, which helped us tremendously with our COVID application to the National Lottery Community Fund. Thanks to your help we have received £5638 from this fund and are now able to move our services online. We are currently working on overhauling our toy stock for an online database of our over a thousand toys and resources, which will make it easier for you to hire toys through our
www.derbyshiretoylibraries.org
With the help of your survey responses we have received £5638 from the National Lottery Community Fund
Until this is up and running, you can hire a number of toys, games, and outdoor activities through our Facebook page. This can be done by reviewing photo albums and posts since lockdown and getting in touch in a message to book a time slot to pick up your toys. If you can't see what you're looking for on there, or if you would like specific recommendations for your child/children, simply drop us a message and we can talk you through what we have available.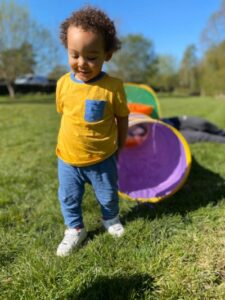 ONLINE MEMBERSHIP
Our online Membership has been a real game-changer, it is now easier than ever to take advantage of Derbyshire Toy Libraries services! If you have a PayPal account, you can pay a one-off payment of £10 or you can set up a recurring subscription (£8.00 per year), which includes a 20% discount. Or you can choose an option to request our Bank details for a Bank (BACS) Transfer. For more information on how to become a member online or to renew your membership please click here. Membership runs September - August.
Once you have made a payment, you will then receive an email giving you a link allowing you to set up your account, we hope that this new system will make hiring toys easier. The booking of toys will be available when the database is complete, which we will be sure to make a big fan fare off, so you won't miss it, but for now it is still through Facebook.
Also, we would like to say a colossal thank you to Dennis our website guru from DBM Web Design, who has valiantly put up with Ann-Marie's technophobic ways and seen us through the birth of our online membership and database.
Join Us
THANK YOU FOR YOUR SUPPORT
We would like to thank all our members and customers for their continued support during this unprecedented and uncertain time and hope you are all keeping well and safe. We will continue to work hard and provide safe toy services to you and your children.
Please give a shout out to The Derbyshire Toy Libraries Team for their hard work and dedication during these times. A special thank you to our Founder Ann-Marie who has managed and developed the Click and Collect scheme since its inception. Ann-Marie has more recently been joined, when it was deemed safe to do so by our team of volunteers; Lyndsey, Kirsty, Marisha, Liz, Beth and Ailsa. Thank you to them for all their hard work sourcing and processing toys from other toy stores, checking safety, cleanliness and deciding whether each item is suitable for the new database or to be sold off as surplus stock on our Fundraising Derbyshire
Toy Libraries Selling and Fundraising group facebook
We were very lucky to take over Belper Community Hall, when it was closed to users, to sort and process our toys which at times resembled more of a Santa's Workshop, with socially distanced Elves!! We are incredibly grateful to Belper Community Hall Trustees for allowing us to use the hall, without their support our Click and Collect Scheme would not have been the success it has been.

YOUNG AT HEART INTERGENERATIONAL SCHEME
Due to COVID restrictions, we have been unable to run our normal Young at Heart activities, however we have continued to run remote communications and activities with local care homes, including our Pen-Pal Postcard scheme with care homes in Amber Valley, funded by the Amber Valley Health Partnership Public Health: 5 Ways To Wellbeing Fund. We are currently working on more ways we can safety connect with our Young at Heart friends through running virtual session. We would love to hear any suggestions on how you would like to be kept connected.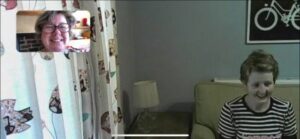 Young at Heart virtual play session trial between the Toy Library Team.
VIRTUAL TOY SALES
On August Bank Holiday weekend, we hosted our first ever Virtual Pre-Loved Toy Sale on Facebook. We had lots of toys and games for sale and were pleasantly surprised with how much interest we got. The sale was a huge success and we raised over £550! A massive thank you to everyone who look part.
Since this proved so popular, we will be hosting another virtual sale on Friday the 31stOctober, which could be the perfect opportunity for you to start your Christmas shopping early. And we will be rolling out a quarterly sale schedule to help us raise funds to allow us to keep our toy offerings fresh, alongside allowing you to grab a bargain or two!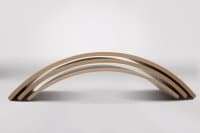 NEW TOYS
With the proceeds of the Virtual Sale we have ordered a Little'UN and Wee'Un Pikler Play Frame from www.sawdustandrainbows.com
These frames are super strong and easy on little one's feet – we all know the pain of standing on a narrow rung of a ladder or ledge for any length of time. It also gives your children a good solid item to grip onto. They are easily folded for storage and are of a self-supporting design with hand knobs to lock. We can't wait for you to try them out!
We also purchased new Curvy boards. Curvy is an open-ended toy that creates endless opportunities to learn and grow through play. It is a brilliant toy to help improve your child's creativity and imagination.
We have 3 sizes on offer;
Curvy Lite, which is suitable for up to 4 years old and can support up to 110kg in weight;
Curvy Standard, which is suitable for up to 8 years old and can support 200kg in weight;
Curvy Plus, which is suitable for older children and is even wide enough to support teenagers and adults. It can support up to 200kg in weight.
After our next toy sale we will use the proceeds to buy even more new exciting toys for our members to hire out. If you have any suggestions of toys you think we should buy for the Toy Library please do let us know!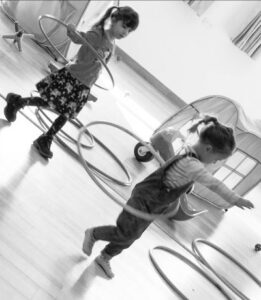 FUTURE PLANS
After what has been a rather transformative year for the Toy Library and the world alike we know our Toy Library and the services we offer are going to be a little different. Whilst we can't plan anything for certain at the moment we are:
continuing to review advice and guidance for relaunching our Stay & Play Sessions
expanding the age range and services we deliver
Delivering remote Young at Heart Activities.
reviewing the options for future governance of Derbyshire Toy Libraries including the option of becoming an Incorporated Charity or a Community Interest Company - If you would like to join us on this journey please get in touch - We will be advertising for Trustees/Volunteers with specific skill sets: Business Planning - Human Resources - Finance
Thank you again to all our members for supporting us through this difficult time, we have loved hearing from you and your hire stories over both the last six months and twenty years! We are feeling really positive and energised about where the Toy Library is headed and hope you will be along for the ride for the next twenty.
Love the Toy Library Team