</p>
We love to receive your reviews.
Again Thankyou very much , I will definitely be returning to hire more in the future x
My little boy was having a 4th birthday party, I found Derbyshire toy libraries hired toys for parties so I went with the Undersea Adventure Flow Tunnel System, soft play, large bricks and also the ball pit. All these was a huge hit with the children!
I struggled to get the air blower up at first but I called the lady and she helped in every way possible and I sorted it within 10minutes.
I would highly recommend hiring these incredible toys , my little boy is so happy he can have the soft play at home for a week before returning 🙂

- Toy Library Member - September 2022
"Thank you so much, I've been so impressed with the whole process of joining the toy library and ordering/collecting. We had a wonderful family party, made even more special because the children had such fun playing with the toys. Thank you once again."
- Charlotte F. - Toy Library Member - September 2022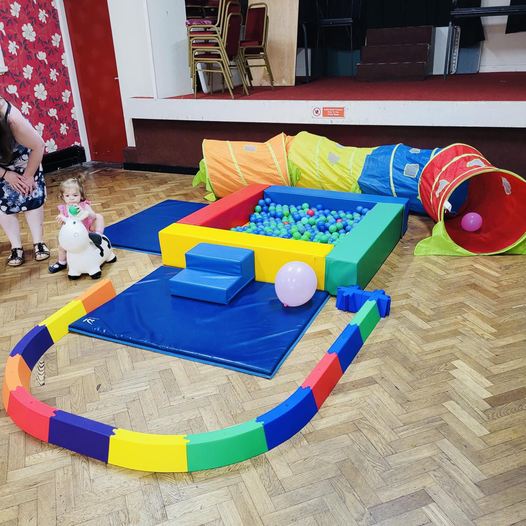 Thank you so much for this! It made my little girls 2nd party today and all her cousins and friends had a lovely time playing! X
- Toy Library Member - August 2022
I recently hired a party pack from Derbyshire Toy Libraries. The children loved the selection of toys and really enjoyed playing with them.
The Didicar was extremely popular and even the adults enjoyed joining in with the Mega Hi-Tower.
Ordering and collection was really easy. I'd highly recommend using DTL. It's a great idea and easy to use. Thank you
- Toy Library Member - August 2022
Derbyshire Toy Libraries thank you so much for absolutely making my daughters birthday party!
Tables and chairs and 2 rollercoasters hired and they were just perfect! The rollercoasters were the biggest hit of the party!
- Toy Library Member - August 2022
Soft play was definitely a hit!
We had a lovely time with all the toys at our one year old's birthday party yesterday.
All our guests said it was fantastic that we could hire the plate/cutlery sets and toys for events.
- Toy Library Member - August 2022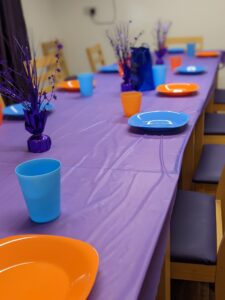 We will definitely hire a party kit again
We recently had our son's 5th birthday party so hired a reusable tableware kit from the Toy Library. It had everything we needed - plates, bowls, cups and cutlery - and the birthday boy could pick from 4 different colours. It was simple to hire and thankfully could go through the dishwasher afterwards so cleaning up was a doddle! We were glad to be able to do our bit to cut plastic pollution and reduce waste and will definitely hire a party kit again.
- Toy Library Member - August 2022
"Thank you for the hire of 45 plastic cups for our Y6 leavers party. Excellent value for money, sustainable party and supporting a local charity!"
- Rachael - Primary School Teacher - July 2022