Ann-Marie McMillan: WINNER in the @WhatsOn4KidsUK Awards 2021.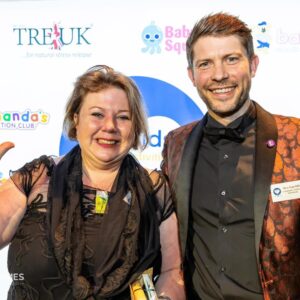 We're over the magical moon to announce that Ann-Marie McMillan from Derbyshire Toy Libraries was announced as WINNER in the @WhatsOn4KidsUK Awards 2021 at @WBTourLondon – the Studios where all 8 Harry Potter™ films were made.
THANK YOU SO MUCH to everyone who voted for us!
See www.whatson4kids.co.uk/awards / @whatson4kidsuk bio for all the details of the big night which included the awards and dinner at the original Hogwarts™ Great Hall film set, dessert on Platform 9¾™, the exclusive VIP tour, amazing entertainment and so much more!
HUGE thanks to @mortonmichel, @treuk, @thinksmartsoftware @getbeecard, @trustist, Garaj Web Dev, @babyballet, @LittleDarlingHa, @caudwellchildren, @RedBookProductions, and all the sponsors who helped make this event possible!
Thank you https://martin-james.co.uk/ - official photographer!
#whatson4kidsawards #celebration #awards #magic #thankyou #harrypotter #industryawards
The Finalists:
Ann-Marie McMillan, Derbyshire Toy Libraries
Donna Swan, Calmer Therapy
Lynn Hammel-Randall, Clart About Ltd
Natalie Kelly, Codswallop CIC
Ann-Marie McMillan's nomination: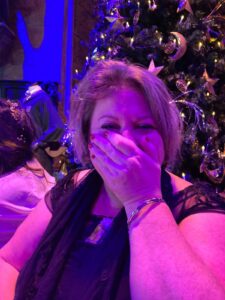 Ann-Marie has worked tirelessly over the last year to keep Derbyshire Toy Library going for parents, offering an essential service for families throughout Lockdown.
She has done all this while also helping to care for her father, who has Vascular Dementia. Her disposition - despite all of this - remains positive.
She is a real inspiration!
The Speech: